Our friends over at EasternSlopes publish articles covering a range of snow sports.  Recently David Shedd published a review of two monster packs: Osprey Argon 110 & Kelty Red Cloud 6650 suitable for winter camping.
With the trend towards go-light camping many transitioning hikers are not cognizant of the bulk (and weight) necessary for winter camping.  Bigger sleeping bags, extra pads, additional warm (and bulky) clothing, snowshoes;  it all starts to add up.
David reviews two options:
the Osprey Argon 110 (6700-7100 cubic inches for medium to extra large) and costing $419
the Kelty Red Cloud 6650 (one  size at 6650 cubic inches) and costing $210
David subjected them both to a trail test and writes of the suspension systems, ability to strap on accessories, loading ease and fit.  He reports: "The Kelty is a tall, narrow pack; the Osprey,  shorter and deeper.  That forces more of the load in the Kelty to be carried high up over the shoulders."
You can read his full article here.  Thanks Dave!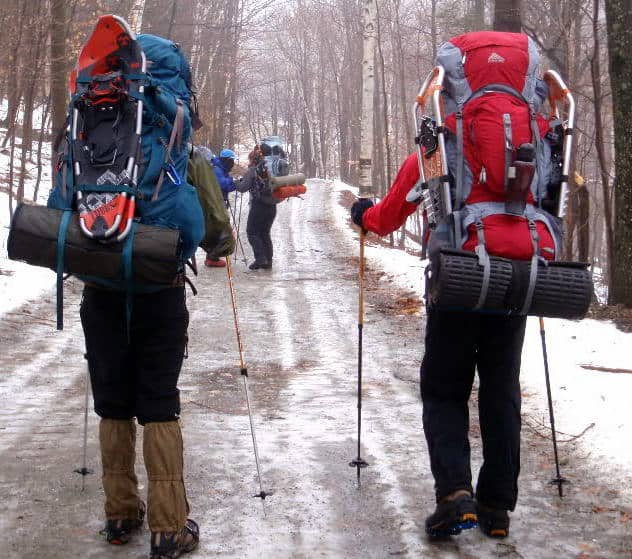 Follow our occasional Tweets @WinterCampers and visit us on Facebook.
SHARE
January 21st, 2013 | Tags: Backpacks | Category: Cold Weather Camping, Winter Camping, Winter Camping Gear
Comments are closed.