Towing a sled
A cheap, easy alternative to backpacking your gear is to use an off-the-shelf sled such as a Jet or Otter sled to tow your gear.  These are a boxy,  rugged, multi-purpose sled is made of polyethylene with molded runners for strength and stability.  Their normal market is the snowmobile and ice-fishing community.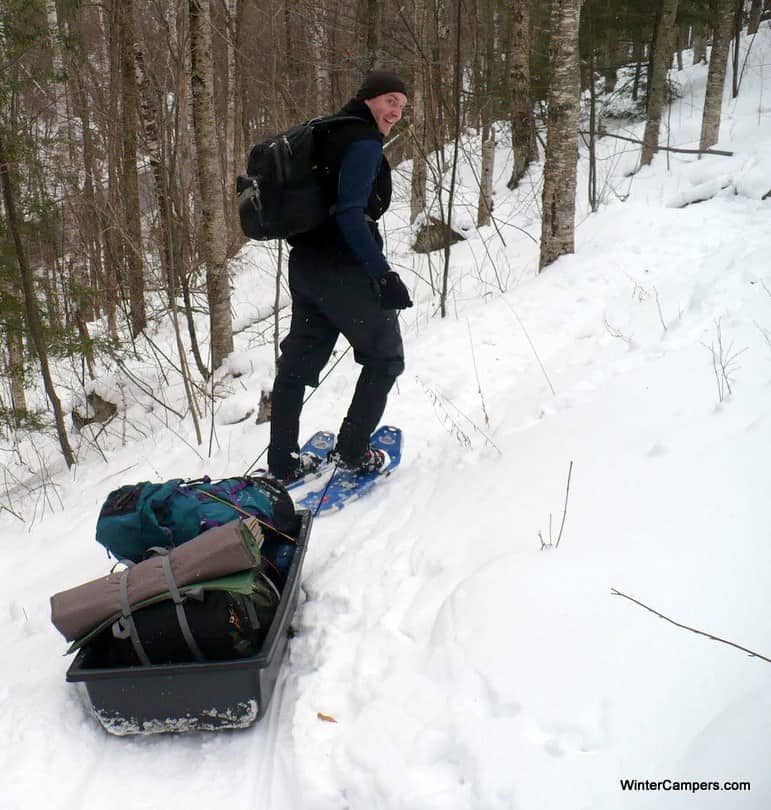 Follow our occasional Tweets @WinterCampers
February 28th, 2011 | Tags: sled, snow sled | Category: Winter Camping Gear
Comments are closed.