In the early 1900's, each pack of Gallaher brand cigarettes would come with a handy "life hack" card.  Here is one of their advice cards on lighting a match in the wind.  I have not tried this.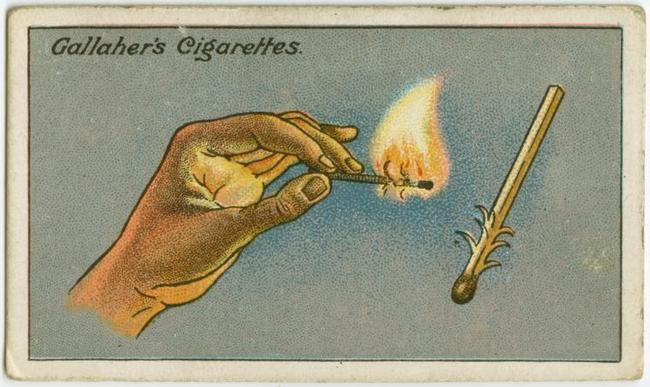 "The familiar difficulty of lighting a match in a wind can be to a great extent overcome if thin shavings are first cut on the match towards its striking end, as shown in the picture. On lighting the match the curled strips catch fire at once; the flame is stronger and has a better chance."
Follow our occasional Tweets @WinterCampers and visit us on Facebook.
SHARE
September 2nd, 2014 | Category: Cold Weather Camping, Winter Camping Skills
Comments are closed.