As an avid snowshoer I know how important gaiters are to keeping snow from slipping in-between your pants and the top of your boots. Snow gaiters can keep both your pants and feet dry when you snowshoe in the deep stuff.
Gaiters for snowshoeing are usually longer than hiking gaiters and typically extend up near the knees. They are made of thicker material and are highly water repellent.  Because the user will want to make adjustments while wearing gloves or mittens they usually have easily manipulated snaps and/or Velcro to secure them on top of your leg and boots.
Gaiter shopping tips:
Make sure your snow gaiters have a means of securing them at the top so that  you can keep the gaiters cinched around your leg. The last thing you want is your gaiters sliding down your calves!
Look for gaiters with cords or straps that are replaceable. You want your gear to be useful for many years. If there is a strap or cord that runs below your boot it will eventually wear out. Look for gaiters where you can easily replace those straps or cords.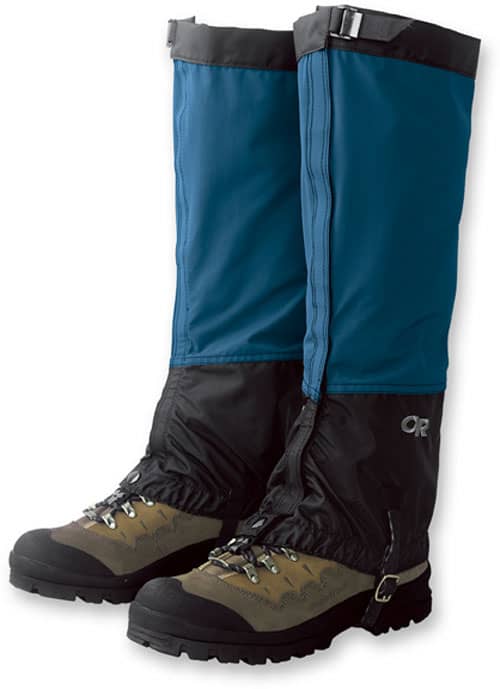 Follow our occasional Tweets @WinterCampers and visit us on Facebook.
SHARE
January 30th, 2016 | Tags: snowshoeing, snowshoes | Category: Snow Hiking, Winter Camping, Winter Camping Gear
Comments are closed.