Pop corn while winter camping is an unexpected treat.  On our trip to Bald Mountain we made some Jiffy Pop popcorn on the Kifaru wood stove.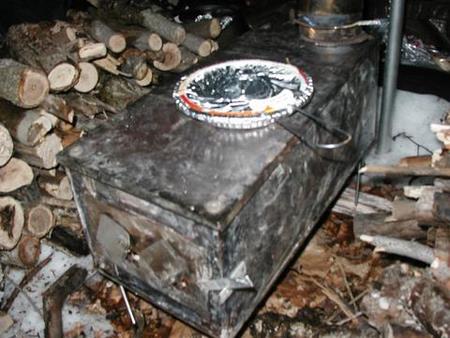 Follow our occasional Tweets @WinterCampers and visit us on Facebook.
SHARE
January 9th, 2012 | Tags: cooking | Category: Adirondacks, Winter Camping
Comments are closed.