The U.S. Army spend a lot of time thinking about worst case scenarios.  WinterCampers.com found the U.S. Army Cold Weather Survival Manual and made it available here.
The manual covers
COLD REGIONS AND LOCATIONS including considerations for both wet and dry cold weather environments.
WINDCHILL
BASIC PRINCIPLES OF COLD WEATHER SURVIVAL: including the four basic principles to follow to keep warm – "COLD"
C – Keep clothing clean.
O – Avoid overheating.
L – Wear clothes loose and in layers.
D – Keep clothing dry.
HYGIENE
MEDICAL ASPECTS
COLD INJURIES such as hypothermia, frostbite, trench foot and Immersion foot, dehydration, cold diuresis, sunburn, snow blindness, and constipation.
SHELTERS including how to build a Snow Cave Shelter, Snow Trench Shelter, Snow Block/Parachute Shelter, Igloo, Lean-To Shelter, Fallen Tree Shelter, and Tree-Pit Shelter
FIRE
WATER
FOOD
And finally, how to read Weather Signs such as wind, clouds, smoke, and low pressure fronts.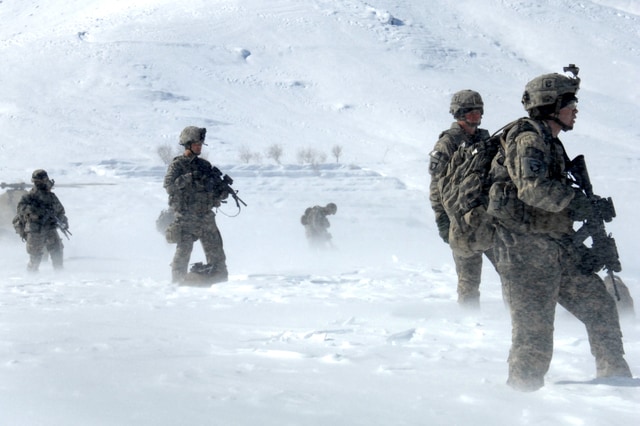 SHARE
December 8th, 2009 | Category: Cold Weather Camping, Winter Camping, Winter Camping Skills
Comments are closed.