RefrigiWear Women's Softshell Insulated Jacket
RefrigiWear's goal is to make tough, dependable garments for protection from the cold. RefrigiWear aims at two primary qualities: durability and warmth. With this in mind, I tried the Women's Softshell Insulated Jacket on our upstate New York winter weather.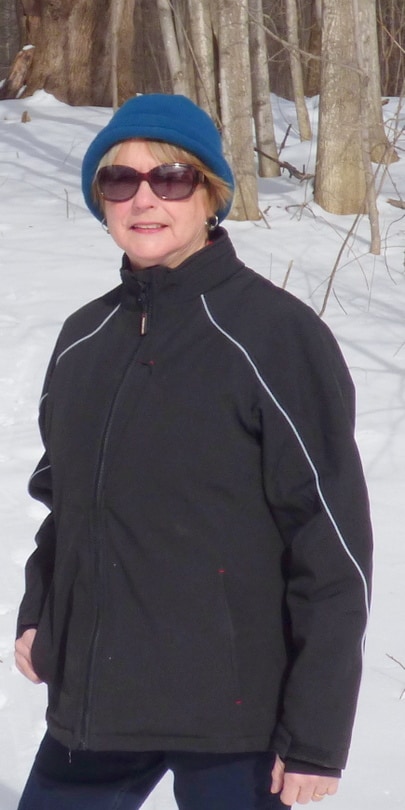 My initial reaction when I first put on the Women's Softshell Insulated Jacket by RefrigiWear was to think "I hope I like this jacket, because it is going to last a very long time." The materials and construction of the jacket immediately give the impression of durability. Tightly woven fabric, well stitched seams and edges, plus heavy duty zippers invite rugged use. The exterior material didn't pull or tear, and every kind of dirt wiped away easily – yet it is wonderfully soft to the touch. This jacket will take you through the briar patch, handle carrying an armful of fire wood, and survive your favorite pet jumping up on you.
Warmth is another significant aspect of the Women's Softshell Insulated Jacket. It fits snugly to the body, preventing most drafts. . The fit of the jacket is very comfortable, with good range of motion in the arms and back. The stretch thumbhole cuff works great. I wore this jacket in some heavy winds and can attest to it being windproof – except along the front zipper, where I experienced a mild but distinct cold spot. I wore the jacket cross country skiing, expecting it to be warm but worried that it might be too warm for such intense activity. I was surprised by the jacket's ability to keep me comfortable going uphill as well as down; I attribute this versatility to the breathability of the fabrics. Although the jacket would work well for many outdoor winter activities, it is not "packable" (doesn't pack down easily) so its use on backpacking or winter camping trips might be compromised.
The Women's Softshell Insulated Jacket has a shaped fit that looks fashionable rather than bulky. A curved breast pocket helps keep the feminine line. Silver piping from collar to cuffs and along the back seams adds some style. Although the description notes red accent stitching, the red is minimal but you don't really miss it. The jacket doesn't look like a heavy duty work jacket, and you could easily it wear around town. A minor issue was that the zipper doesn't open from the bottom, so sitting in the car caused the jacket to bunch up.
My biggest criticism of Women's Softshell Insulated Jacket by RefrigiWear has to do with the stand up collar. Designed to keep your neck warm, the collar is too stiff to use effectively. When zipped all the way up, the collar hit my chin and the stiffness of the materials caused an uncomfortable chafing. This effect can be mitigated by wearing a softer neck warmer or perhaps a scarf but then you run the risk of being too warm around your neck.
The Women's Softshell Insulated Jacket by RefrigiWear is a tough, warm, good-looking jacket that will stand up to a wide variety of activities and winter weather conditions. Despite the minor issues I mentioned, this is a tremendous value for the price and I look forward to wearing the jacket for a long time.
SHARE
January 24th, 2016 | Tags: clothing, RefrigiWear, soft shell jacket | Category: Winter Camping
Comments are closed.