WinterCampers.com at Dead Vly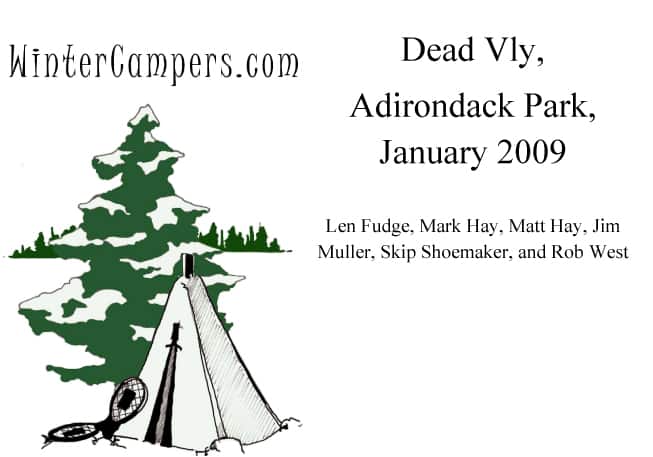 I merged  pictures from our winter camping trip to Dead Vly with Walt Michael's hammer dulcimer tune "Hawks and Eagles" using PhotoStory for Windows.  Matt did one of these last year and I liked the results.  I didn't do as much panning in the photos and the photos move by fast (5 seconds or less) because I had a lot of pictures and the music was fast paced. The process was pretty straight forward and is another way to view the trip.
Basically it shows us hiking in,setting up tents (and bivies),getting wood,sitting around the fire and the snow fall on the tents (and bivy) at night.
A broadband connection is recommended. WinterCampers.com at Dead Vly